Our MIssion:



Whine and Cheese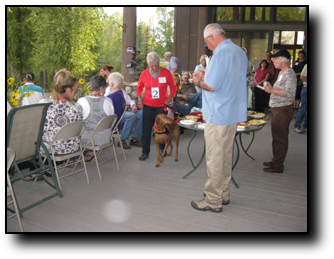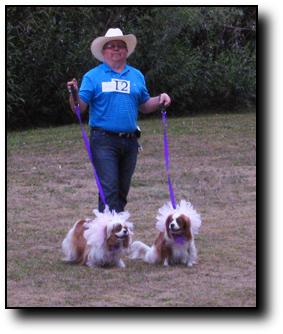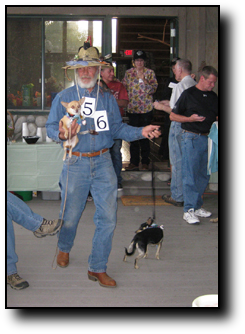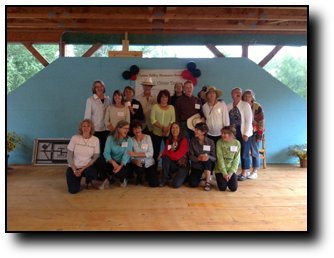 Community Dinners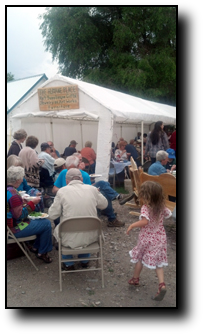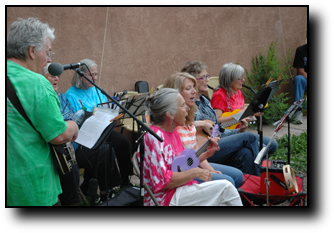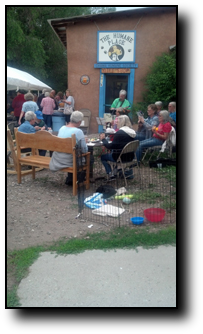 2016 Jog, Walk & Wag
UPCOMING EVENTS
Schedule of Events for 2017:

Bow Wow Auction

Many thanks to all who donated auction items, attended the auction, purchased auction items, and helped us in any way!! Also, thanks to Red for doing his always spectacular auctioneering. And thank you to the High Country for the use of the patio for the event.
6th Annual Jog, Walk, and Wag

September 30: Runners, walkers, and their wag-tailed companions take a pleasant route (2 mile walk, 5K and 10K runs) through town and into the Sargent's Wildlife area (for the runners).

Starting time is 8:30 a.m. across from Clock Park by the Cumbers & Toltec train station in Chama. Registered participants receive a long sleeve t-shirt and goody bag, and afterwards all participants are treated to a superb breakfast and awards.

There is also a silent auction with lots of great items. And bring the kids for a 1 mile fun run! All to help our local animals!

Three ways to register: online at nmsportsonline.com , mailing the registration form (found on the doors of the Humane Place and at some local businesses) and in person before the race.

Register early to save $ and get your choice of shirt size: Runs: $25 on or before 9/24; $30 after 9/24; Walk: $20. Call Jean Garlie at 575-209-0004 for more information
PHOTOS FROM PAST EVENTS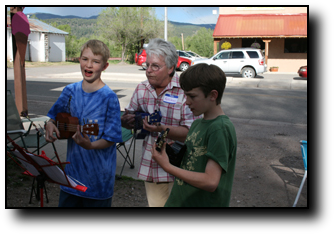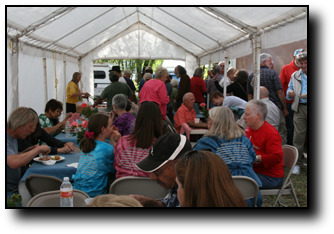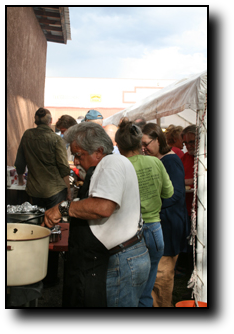 June 2014
Yard Sale - May 2015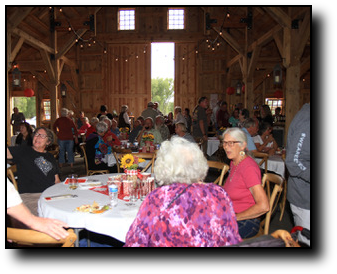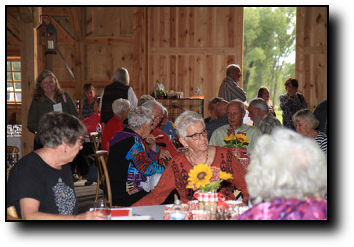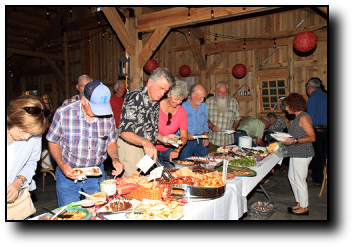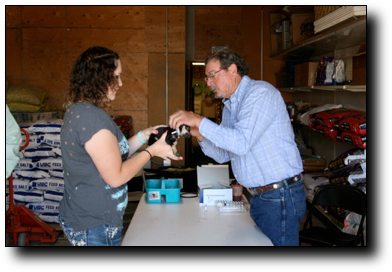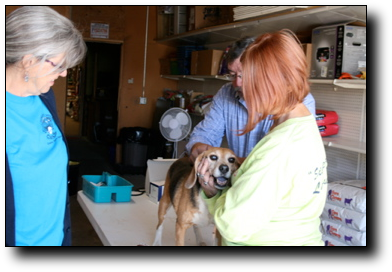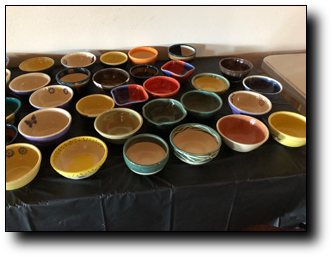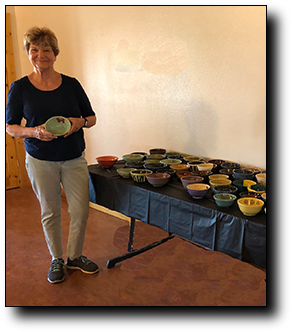 Fill the Bowl 2014
Bow Wow 2015
Cliff Palmer Shot Clinic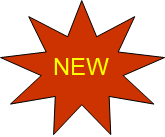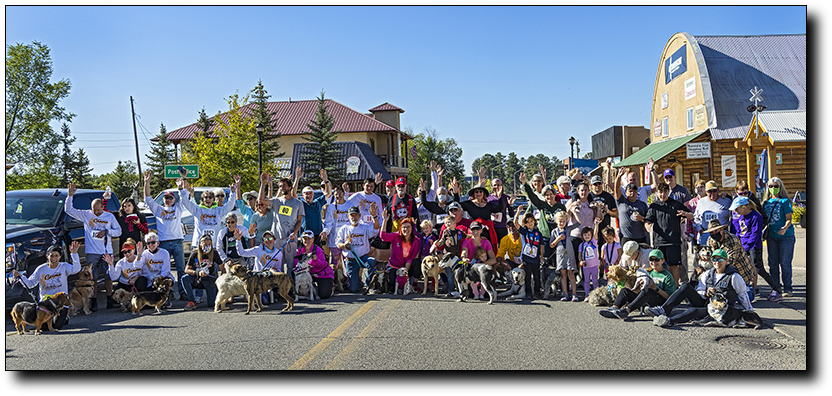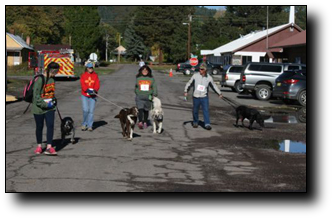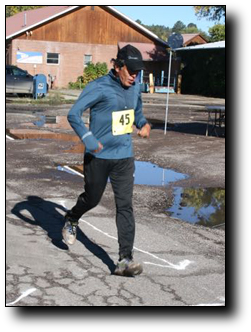 Spring Shot Clinic - April 2016:

Our Shot Clinic was a success, with 75 dogs and 6 cats receiving vaccinations! Many thanks to C4 Enterprises for letting us have the clinic at their facility. And thanks to Dr. Leroy Martinez (and of course Donna!) for providing their services for the day.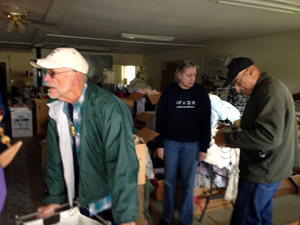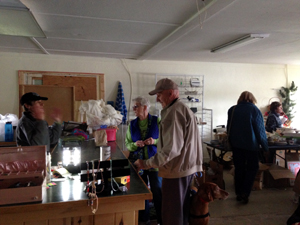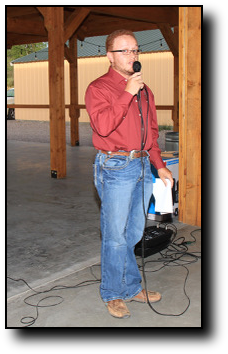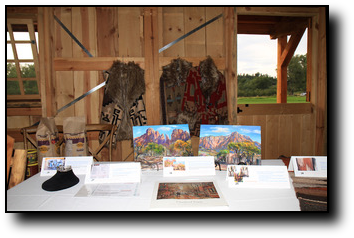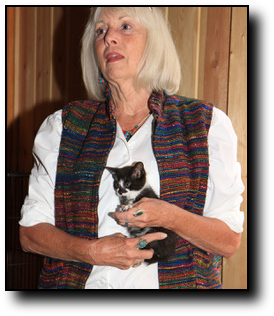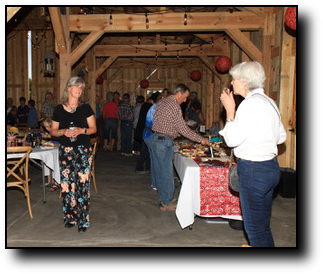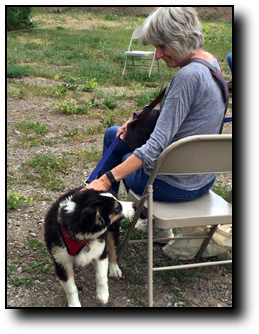 Clicker Training - June 2016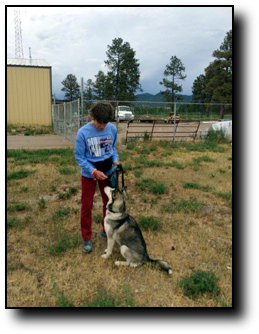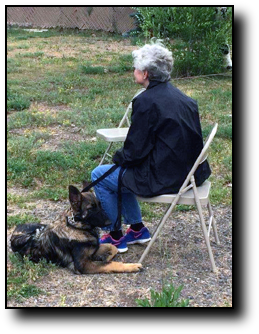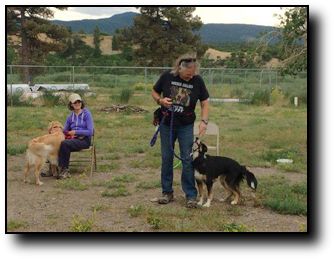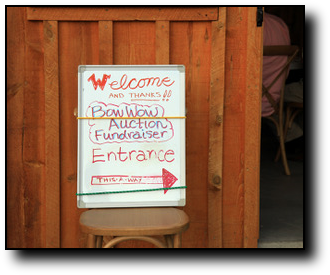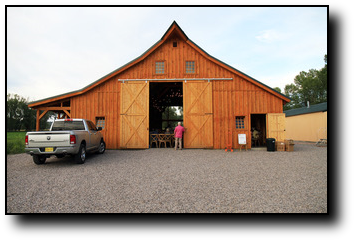 Bow Wow Auction - August 2016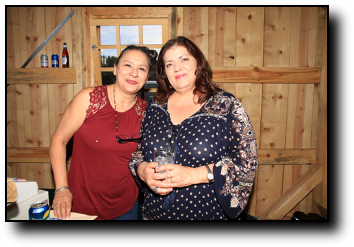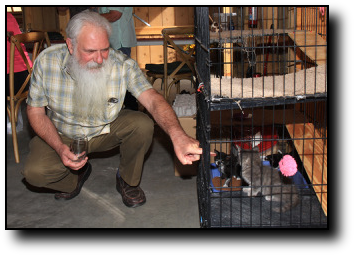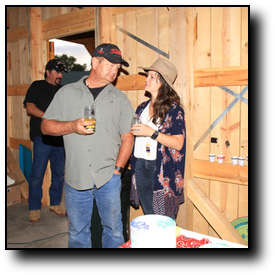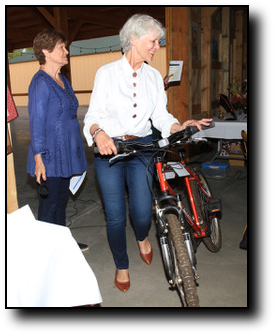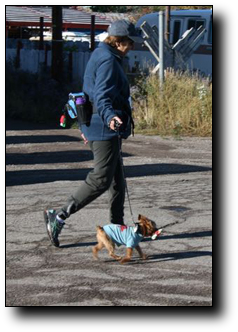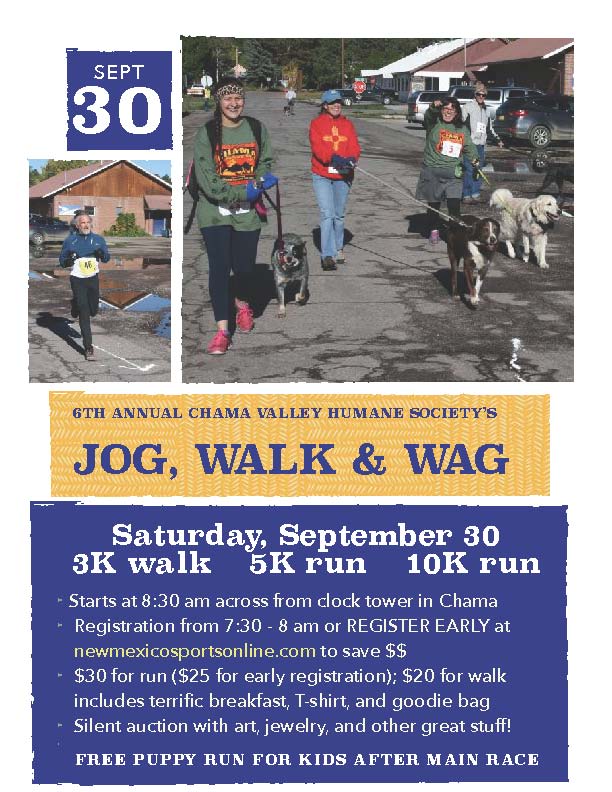 We'll be adding more information on these events in the coming months! Check here and look for flyers at the kiosk in Clock Park and at other locations in the area


How can you help?
By volunteering to help with planning and preparation, attending the events, and getting the word out to family and friends. [Complete our Volunteer Application to help out]
Click HERE to download flyer in PDF Format